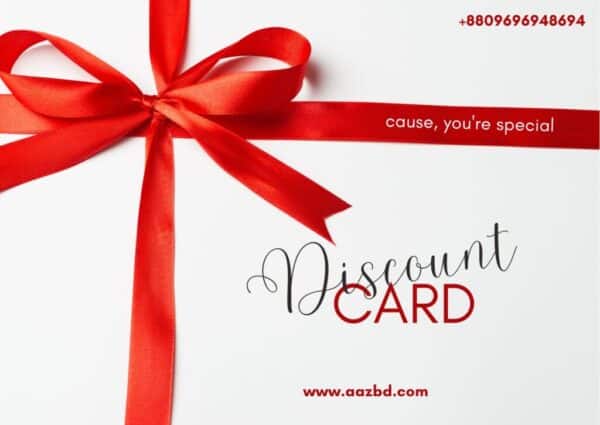 "download and collect the picture of the discount card for father use"
We at AAZ genuinely appreciate your order and are so grateful for your trust in us. We sincerely hope you are satisfied with your purchase. It's just a small gift for you. And yes, you're important to us. Take love <3
You'll get a flat "6%" discount on your next order 😀
(this is a temporary offer get back again to get another new exciting order)
Terms and Condition:
This offer is only valid for AAZ's Discount Card holder and our old customers.
Use coupon code "THANKYOU" for website orders or show the picture of the card for Facebook orders.
You've to use the same phone number which you used on your previous order.
This offer is also available for offline purchase(Form our Wharehouse, Shop, and Office).
This offer is not valid with another offer (that means the customer can't take this offer with other offers).
This offer is valid for 4 months from the previous order.
The card is a property of AAZ and is Not transferable.
Note that, "AAZ may keep the right to change and cancel any time without any notice.
again, thank you!